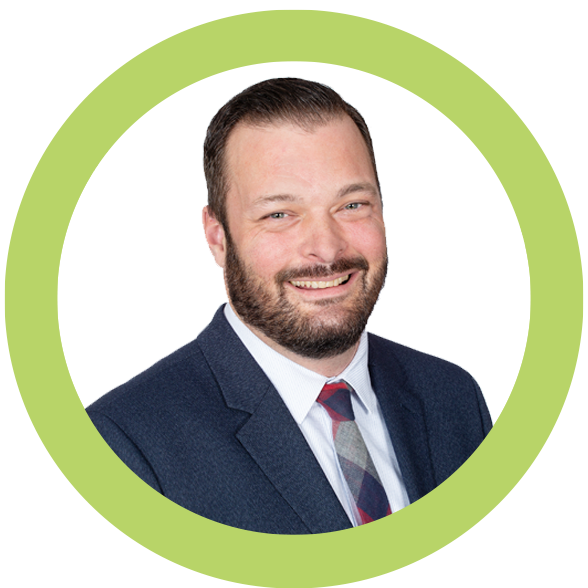 I started out in a small town in Newfoundland and Labrador called Grand Falls-Windsor, just my mother and I. It wasn't easy growing up just the two of us, but we persevered. My mother taught me at a young age that whatever you do, do it with passion and always love those around you. It's something that I have always carried with me in my personal and professional life. I have two sisters, Susie and Leah, who lived in Australia for most of my life, so our time together was always short. But when we crossed paths, it had a profound impact on me growing up. Susie recently moved to Halifax and it's absolutely wonderful as she's now my neighbour for the first time in my life and she gets to experience watching my daughters grow up.
In 2014, I married my wonderful wife Melissa and we have 2 amazing daughters, Charlotte and Bridget. They're my cornerstone, my rocks, and my greatest motivators. Watching them grow and thrive brings a smile to my face every morning and night. I wear the #dadlife like a badge, perfecting my dad jokes for when the time comes to use them on my daughters in their teenage years.
My family has taught me to be fearless. Watching my 2 daughters tackle everything that is in front of them has reminded me that we can do anything. When my oldest, Charlotte, came into my life it changed everything about who I am as a person. It made me look at life and business in a different light.
I knew that If I was to be a good father and husband for my family, I had to be fully present and master my work-life integration. As a Realtor, I'm always on the clock and things happen at all hours – the phone rings, there's deadlines to complete, and text messages are constant. For me, this was a challenge. I wanted to be able to give one on one quality time to each of my children and wife, while at the same time being dedicated to my clients.
So how did I manage to balance it all? I work as many hours as I like, but when I'm with my family, the iPhone and computer are off. This was a really big challenge, but I've learned that unless I'm under a deadline, all things can wait a little bit. There's plenty of time for me to fit my work in while the kids are at daycare or after bedtime. This gives me time to pick them up from daycare, cook supper with them, have bath time, and read a few books before bedtime. My focus is much, much deeper now, and being a dad constantly refocuses my goals as a Realtor. And that is why helping families is personal for me. I look at my family and think about how can I improve their lives every single day, and that's no different than how I would treat your family. This isn't about buying a house – this is about your quality of life, knowing you made the right decisions and surrounded yourself with the right people to start the next chapter in your life on the right foot. We all want to live life with passion, integrity, fearlessness, and I bring that into every single transaction.